In 2004, the speedway celebrated it's 55th year of racing.
In honor of this great achievement for Northeast Ohio's race fans, this site was been created.

We hope to give you an up-close and personal perspective of the track, the drivers,
and the sponsors that support the great races seen every weekend.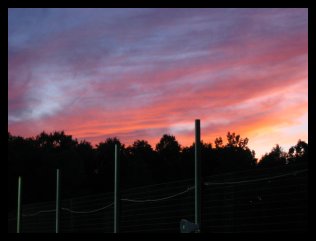 A wonderful sunset at Lorain County Speedway
Lorain County Speedway 2008 Season!
Click here to enter!!


Sean Bubsey #68 taking a break from all the action
Race season begins in early April and runs through mid-September, with addtional non-scoring
events occuring through Halloween and Thanksgiving Weekends. The track features a 3/8 mile asphalt
oval with 12 degree banking in both turns along with slight banking on the straight-aways.

lorainspeedwayracing@yahoo.com
No part of this site may be copied or duplicated in any way, shape or form , punishable by copyright laws, 2008.
NOT affiliated with the
official Lorain Speedway website
or the track in any way.
Images by Findishline Photography used with permission
Action stills by Speedway Action Video